At Renaissance 7 we create the space you live your life in; the place that you call home.
Our company focuses on, One-of-a-kind homes, Commercial spaces and Outdoor living environments in San Antonio, New Braunfels, San Marcos and the surrounding Hill Country.
Creating homes for urban environments has its own set of challenges. Whether it's a high end custom home, townhome, urban loft, or repurposing an old building, we will work with you to create the place you are dreaming of.
Cookie cutter homes is not what we do. If you want to pick from a set of plans and build something similar to everyone else, we are probably not the builder for you. But, if you want a custom home designed and built uniquely for you, you have come to the right place.
Creating interesting space is what we do and commercial building is a natural extension of that skill. Big box retailers are not our forté, but creating unique and interesting commercial venues is right in our wheel house.
We believe that outdoor living should be an integral part of the design-build process. We can help you integrate your indoor and outdoor spaces to create the complete living environment you want.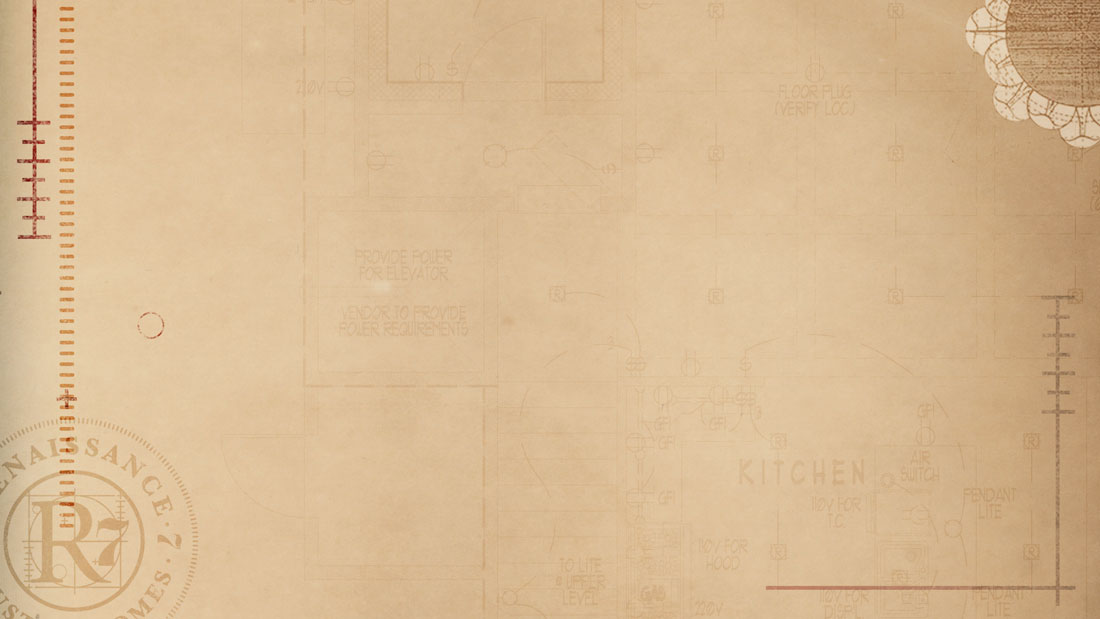 The name Renaissance 7 comes from the core principles our company is founded on.
Featured Work
The spaces we create are well designed and interesting;
the kind of places you want to spend time in.
Let Us Know How We Can Serve You With Your Next Custom Build.
Custom Details & Unique Finds
We are best known for our creative designs, use of repurposed and recycled materials,
custom details, and for being flexible and easy to work with. Ready to work with us?
Contact us! Thanks for stopping by, let us know how we can help you when your next custom building project. To send us a message fill out the form below or Email us at KLW@renaissance7.com
Thank You from Renaissance 7, We will get back to you soon.
"Kurt has a true eye for design, color and texture. He goes far beyond the average builder in that his vision includes not only brick and mortar but extends into interior components such as the granite, wood, stone, etc. Mr. Walker is a pleasure to work with; he's honest and upfront. We experienced none of the headaches and frustrations that friends and colleagues experienced with their contractors and builders."
— Kalita & Dan Bodnar
"Renaissance 7 made the seemingly overwhelming task of renovating our 70 year old home organized and manageable. Our goal was to keep the charm and craftsmanship while adding functionality and amenities and Renaissance 7 delivered. We especially appreciated Kurt's accessibility and sensitivity to our budget and timeline."
— Rick & Mindy Hill